Gain Self-Confidence, Self-Love, Self-Worth with Hypnosis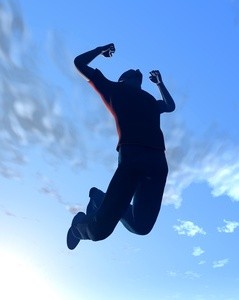 Many people have problems with their self-confidence in different areas of life. Low self-confidence may cause issues at work, at school, in social interactions, in relationships, when it comes to flirting, in sports, or many other situations. Unfortunately, it is often the case that the positive qualities of people suffering from a lack of confidence are not perceived by their environment. People with low self-confidence are often shy and unaware of their personal strengths.
A lack of self-worth or self-love may be the result of bad experiences in childhood. Confidence issues can be very obstructive for those affected, as they often deter people from doing what they truly desire. Hypnosis can help by re-evaluating the stored memories in the subconscious to the patient's benefit.
In a detailed preliminary chat, we will find out why you have self-esteem problems. With the appropriate hypnosis method, we can improve your self-confidence and you will be amazed at how quickly you act self-confidently.