Sorrow and Grief Work with Hypnosis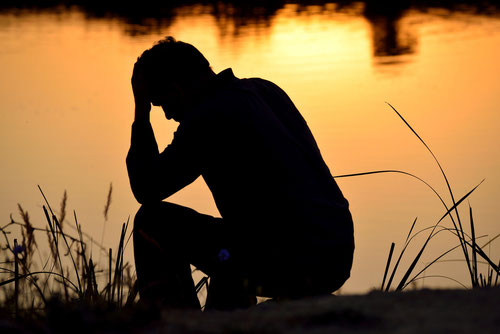 Feeling sad is an important part in the healing process when dealing with death or separation. Those who adequately deal with the feelings that come up will usually feel better after some time. In practice, it turns out that grief work requires some time and intensity in order to really overcome the painful feelings permanently. Without an appropriate mourning process, the burdening emotions are present for years. This usually happens if the conditions at the time of the event did not allow for mourning (e. g. an emergency situation, not enough time, nobody to talk to, etc.) or if the painful feelings are repressed. However, there are also people who suffer from unprocessed grief feelings although they mourn intensively and extensively, without eventually getting over the sad event. In my experience, insufficient grief work may lead to obesity, depression, and chronic pain disorders.
Grief Work with Hypnosis
With a focus on grief work, the above-mentioned conditions can usually be treated directly at the root. Hypnosis can also shorten the duration of the mourning period enormously and may make processing of painful feelings much easier. With hypnosis, one can quickly get in touch with one's sadness in order to efficiently release it. With age regression (going back to the past), it is also possible to get in touch with and to release childhood grief. 
Furthermore, my practical experience shows that hypnosis can also help people who are already grieving for a disproportionately long time and too intensively. The reason for this is that self-healing is initiated in the trance state. The sad experiences stored in the brain are much more easily accessible in the trance state than in the awake state. This allows the hypnotised person to re-evaluate them, thus they do not trigger stressful feelings anymore.